American Finance Trust Offers Self Tender in Defensive Move
May 1, 2018 | Beth Glavosek | Blue Vault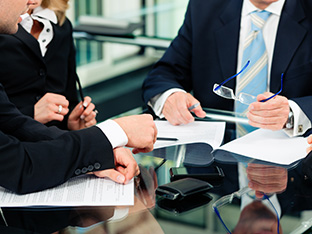 On April 30, 2018, American Finance Trust commenced a self-tender offer for up to 1 million shares in response to other potential bidders, including most recently MacKenzie Capital Management. On April 18, 2018, MacKenzie commenced an unsolicited offer to purchase up to 1 million shares of American Finance Trust's common stock at a price of $15.35 per share in cash, less any distributions paid after May 7, 2018, on shares that are tendered.
In comparison, American Finance Trust's self-tender would repurchase shares at $15.45 per share and not be reduced by any distributions paid on tendered shares.
However, the American Finance Trust Board is recommending that its stockholders do not tender their shares under either the self-tender offer or the lower MacKenzie offer because both offers are still well below the current estimated per-share NAV.


Learn more about AR Global on the Blue Vault Sponsor Focus page


Business Development Corporation of America (BDCA) to Participate in Acquisition of $981.2 Million Portfolio
Healthcare Trust Lowers NAV to $20.25 from $21.45
American Finance Trust Announces Increased Net Asset Value

Go Back