Cottonwood Communities Completes $1.6B Merger
May 13, 2021 | Cottonwood Communities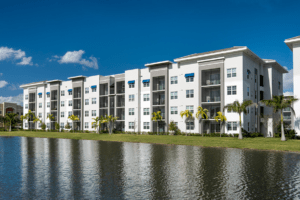 Cottonwood Communities, Inc. ("Cottonwood Communities" or "CCI"), a publicly registered non-traded real estate investment trust, has closed its previously announced merger with Cottonwood Residential II, Inc. ("CRII") and its operating partnership, Cottonwood Residential O.P., LP ("CROP").
 
The resulting company, Cottonwood Communities, is now a $1.6 billion multifamily sector-focused REIT comprised of a total of 35 apartment communities and other real estate-related investments located predominantly in growth markets across 12 states with a weighted average occupancy of 94.9 percent as of December 31, 2020.
 
Solicitation for approval of the partnership merger by non-management CROP unitholders resulted in 83 percent voting, with 97 percent in favor of the merger transaction, 1 percent against and 2 percent abstaining.
 
"We appreciate the confidence our securityholders have placed in us over the years and their support in favor of the merger," said Daniel Shaeffer, chief executive officer of Cottonwood Communities. "We feel the size and scale of the combined company will allow us to recognize operating expense efficiencies, enhance geographic diversification and expand access to capital to pursue potential accretive transactions." 
 
Under the terms of the merger, in exchange for each share of common stock owned, CRII stockholders received 2.015 shares of Cottonwood Communities common stock, while operating partnership units in CROP, the surviving operating partnership, split into 2.015 units. The combined company is expected to publish its first net asset value in May 2021.
 
Further, in connection with the merger, CCI made certain changes to its officers, resulting in the following appointments of individuals, all of whom previously held executive roles in one or more of Cottonwood Communities or CRII and its affiliates:
Daniel Shaeffer, Chief Executive Officer
Chad Christensen, Executive Chairman of the Board
Gregg Christensen,  Chief Legal Officer and Secretary
Glenn Rand, Chief Operating Officer
Enzio Cassinis, President
Adam Larson, Chief Financial Officer
Susan Hallenberg, Chief Accounting Officer and Treasurer
Stan Hanks, Executive Vice President
Eric Marlin, Executive Vice President, Capital Markets
Paul Fredenberg, Chief Investment Officer
Go Back
Second Annual Blue Vault Broker Dealer Educational Summit 2016
Broker Dealer Educational Summit 2016
The Blue Vault Summit could not have been more perfectly timed. This gathering of the Broker Dealer and Sponsor communities provided insightful and open discussion from several vantage points. These conversations are paramount, especially in a time of significant regulatory change.