ExchangeRight Fully Subscribes $40.75-Million Value-Add Portfolio 2 DST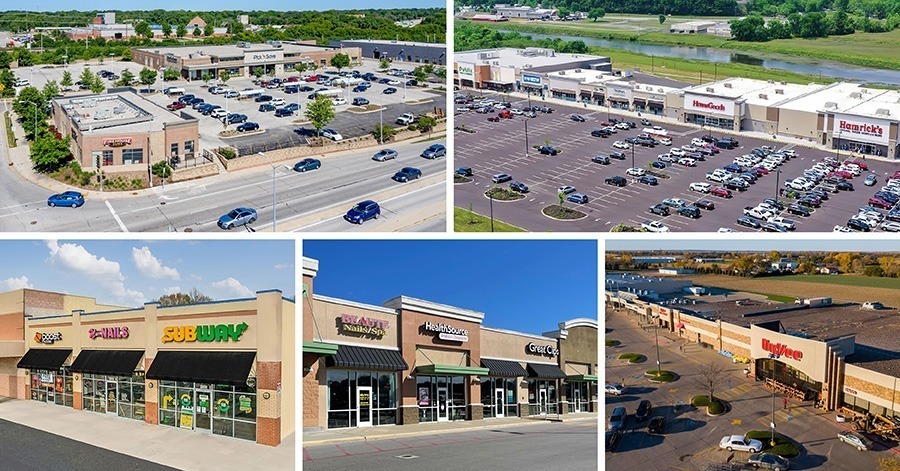 ExchangeRight Fully Subscribes $40.75-Million Value-Add Portfolio 2 DST
March 2, 2023 | ExchangeRight
ExchangeRight, one of the nation's leading providers of diversified real estate DST and REIT investments, has announced that investors have fully subscribed its $40.75-million Value-Add Portfolio 2 DST, the second DST offering launched from its value-add platform. The offering provides in-place cash flow for investors beginning at 5.20% and is designed for investors who can afford more income volatility in exchange for long-term upside potential.
VAP 2 is a diversified portfolio of in-line and outparcel retail tenants shadow-anchored by long-term net-leased and strong-performing grocery and national retail companies. The portfolio features properties exhibiting in-place cash flow with the potential to preserve capital, pay current income, and provide long-term upside and multiple exit options via strategic leasing initiatives and tenant improvements. The portfolio is also intended to provide investors with enhanced value and multiple exit options via ExchangeRight's aggregation strategy.
The offering aims to provide current income and long-term upside potential to investors from more than 50 unique tenants occupying 12 in-line shopping centers across nine states. The centers collectively span 287,601 square feet and are shadow-anchored by recession-resilient companies that do not occupy properties in the offering, including Kroger, Publix, Tractor Supply, and Dollar Tree.
Since opening the portfolio to investors, VAP 2 has outperformed pro forma underwriting, ExchangeRight said, with occupancy increased to 90.9% by leasing vacant space to strong-performing tenants. Positive variances in total income and mitigated expenses have led to rental income 10.7% higher and net operating income 12.2% higher through the first two quarters than original pro forma underwriting.
"While our net lease platform is designed to provide stable income regardless of economic cycles, our value-add platform is more sensitive to macroeconomic conditions and therefore could experience more near-term income volatility in exchange for long-term upside potential," said Joshua Ungerecht, a managing partner at ExchangeRight. "What is distinctive about our value-add portfolios is the opportunity to enhance value through proactive leasing initiatives, and this is already taking shape with VAP 2. We're proud to provide investors with a value-add alternative designed for capital preservation, current income, and long-term upside potential."
About ExchangeRight
ExchangeRight pursues its passion to empower people to be secure, free, and generous by providing REIT, fund, and 1031 DST portfolios that target secure capital, stable income, and strategic exits. The company strategically syndicates net-leased portfolios of assets backed primarily by investment-grade corporations that successfully operate in the necessity-based retail and healthcare industries, as well as diversified value-add portfolios of inline and outparcel retail properties shadow-anchored by strong-performing grocery tenants. Please visit www.exchangeright.com for more information.
Media Contact

Lindsey Thompson
Senior Media Relations Officer
lthompson@exchangeright.com
(626) 773-3448