Griffin Capital's BDC to Merge with Griffin's Credit Interval Fund
June 16, 2017 | by Jared Schneider | Blue Vault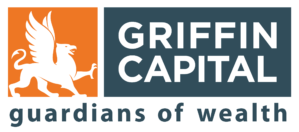 According to a filing from Griffin Institutional Access Credit Fund, there will be a special stockholder meeting to vote on the combination and reorganization of Griffin-Benefit Street Partners BDC Corp. and Griffin Institutional Access Credit Fund. This proposal will essentially roll the BDC into the credit interval fund, and also withdraw the BDC designation from the fund.
Among the highlights of the proposal that Griffin Capital will be covering the expense of the reorganization, they anticipate lower overall expenses for the BDC shareholders, and potentially more liquidity, but the investment strategy becomes much less narrowly focused on private U.S. company debt as the interval fund can be more opportunistic in areas of credit.


Learn more about Griffin Capital Company, LLC on our Sponsor Focus page. 
Go Back
Gregory De Jong, CFP, Co-Founder of Paragon Advisors, LLC.
Blue Vault is just what advisors need to size up the different offerings in the nontraded REIT market. Just as importantly, it's what the industry needs to encourage best practices among REITs.