Hines Global REIT Sells Five Properties in Poland to Blackstone Group
November 28, 2018 | James Sprow | Blue Vault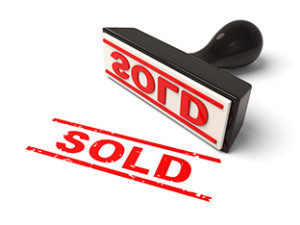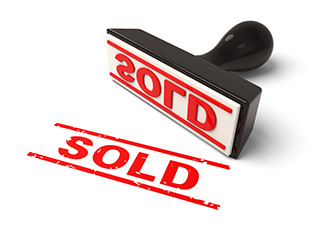 On November 21, 2018, five wholly-owned subsidiaries of Hines Global REIT Properties LP a subsidiary of Hines Global REIT, Inc, sold five logistics facilities located in Warsaw, Katowice, and Wroclaw, Poland to Gemini Poland Holdco S.à r.l. The purchaser is a part of the Blackstone Group and is not affiliated with Hines Global or its affiliates.
 
The aggregate contract sales price for the five Poland properties was approximately €140.0 million (approximately $159.6 million based on an exchange rate of $1.14 per EUR, as of the date the sale was completed) in aggregate, exclusive of transaction costs and closing prorations.
 
On November 15, 2018, Hines Global REIT entered into an agreement of sale and purchase with The Sobrato Organization, LLC, to sell 550 Terry Francois. 550 Terry Francois is a six-story, Class A office building in San Francisco, California.
 
The contract sales price for 550 Terry Francois is expected to be approximately $342.5 million in aggregate, exclusive of transaction costs and closing prorations.
 
As of September 30, 2018, the Company owned interests in 27 real estate investments which contained, in the aggregate, 10.8 million square feet of leasable space. As of that date, the book value of the REIT's real estate assets was $2.35 billion. These investments consisted of (with recent sales adjustments):
• Domestic office investments (9 investments less one sale)
• Domestic other investments (4 investments)
• International office investments (8 investments)
• International other investments (6 investments less five sales)
On April 23, 2018, in connection with its review of potential strategic alternatives available to the Company, the Company's board of directors determined that it is in the best interest of the Company and its stockholders to sell all or substantially all of the Company's properties and assets and for the Company to liquidate and dissolve pursuant to a plan of liquidation and dissolution. This plan of liquidation was approved by the Company's stockholders on July 17, 2018.
The above property sales represent the implementation of the plan of liquidation and dissolution. 
Sources: SEC, Blue Vault


Learn more about Hines on the Blue Vault Sponsor Focus page


Hines Global REIT to Pay Additional Liquidating Distribution
Hines Global Income Trust Announces September 30 NAV of $9.94
Hines Global REIT Plans to Sell Campus for $335 Million

Go Back