InvenTrust Completes Dutch Auction Self-Tender Offer for over 46 Million Shares
September 19, 2018 | James Sprow | Blue Vault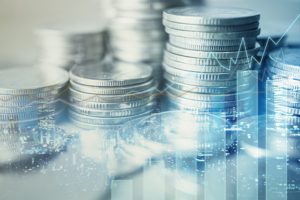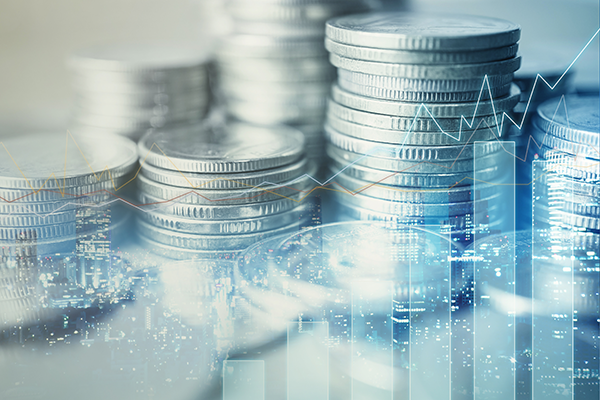 InvenTrust Properties Corp. has accepted for purchase 46,421,060 shares of its common stock properly tendered and not properly withdrawn prior to the expiration of the Dutch auction offer at a purchase price of $2.10 per share, for an aggregate purchase price of approximately $97.5 million, excluding fees and expenses relating to the offer. The 46,421,060 shares accepted for purchase in the offer represent 38% of all shares tendered, and approximately 6% of the Company's common stock outstanding as of August 1, 2018.
The tender offer was originally filed with the SEC on August 15, 2018, and amended on August 30, 2018, to purchase up to $75 million, or up to 37.5 million shares, in value of the Company's common stock.  The offer specified a price to tendering stockholders of not greater than $3.10 or less than $2.00 per share.  At the expiration date, the purchase price was determined as the lowest price per share in increments of $0.10 that would enable the REIT to purchase the maximum number of shares properly tendered and not properly withdrawn, having an aggregate purchase price not exceeding $75 million. 
In accordance with rules promulgated by the Securities and Exchange Commission ("SEC"), the Company had the option to increase the number of shares accepted for payment in the offer by up to 2% of the outstanding shares without amending or extending the offer. InvenTrust exercised that option and increased the offer by 10,706,774 shares or $22.5 million to avoid any proration for the stockholders tendering shares. These shares are included in the total shares accepted for purchase noted above.
"We believe this tender offer was an appropriate use of capital that balanced the execution of our long-term strategy and the ability to accommodate the desires of some of our stockholders looking for liquidity," said Thomas McGuinness, President and CEO of InvenTrust Properties. "Overall, we believe the results show the majority of our stockholders have confidence in the Company's portfolio strategy and investment thesis. IVT has put significant focus and effort, over the last 18 months, into transforming and concentrating our portfolio into a high-quality, grocery-anchored portfolio with a best-in-class capital structure. We are confident InvenTrust has the right centers in the right markets to drive value to our shareholders and our capital structure will allow us to continue to explore liquidity opportunities for our shareholders in the future."
As of June 30, 2018, the company is an owner and manager of 78 retail properties, representing 13.9 million square feet of retail space. The REIT was paying 2.21% in annualized distributions based upon the NAV of $3.14 per share as of May 1, 2018. 
A Dutch auction offer is structured differently from a traditional auction.  In the case of the InvenTrust tender offer, the REIT receives tenders from shareholders at their reserve prices and pays the price per share required to purchase the total number of shares up to the limit of the offer value.  By setting the lower limit on the offer's pricing at $2.00, any shareholders tendering at that price would be assured of having at least a portion of their tendered shares purchased by the REIT.  With the Dutch auction price at $2.10, all shareholders who tendered at $2.00 would have all of their tendered shares purchased. 
The board also took note of the prices at which shares have been offered and sold in secondary market transactions reported by third parties since it announced the estimated share value. In transactions since May 9, 2018 on the secondary market, according to an independent secondary market auction provider, sales of the REIT's common stock on such provider's platform have ranged from $1.65 to $1.94 per share. Management noted that these secondary market transactions are small in relation to the number of shares outstanding and there is no assurance that all transactions are reported or that the transactions reported are being accurately reported. In addition, the board took into account the "mini tender" purchase price of $1.55 and $1.56 per share that third parties recently offered to REIT stockholders.
InvenTrust was originally Inland American Real Estate Trust, Inc. It commenced its IPO in 2005 and raised a total of $8.3 billion during the offering, including DRIP proceeds, which closed in 2009. In 2009 it had total assets of $11.4 billion, invested in 735 retail properties, 99 lodging properties, 47 office properties, 72 industrial properties, and 27 multifamily properties. In 2013 and 2014 it sold a total of 280 net lease assets for approximately $2.6 billion.  In November 2014 the REIT sold 52 hotel properties for $1.1 billion. In February 2015 it completed the spin-off of Xenia Hotels & Resorts, Inc. (NYSE: "XHR"), giving shareholders one share of Xenia for every eight shares of InvenTrust owned. On April 26, 2016, it completed the spin-off of Highlands REIT, Inc. On June 23, 2016, it completed the sale of University House Communities Group, Inc., formerly its student housing platform. As of December 31, 2017, the REIT no longer owns a diversified portfolio and is now focused on being a multi-tenant retail platform.
Since the offering, due to the REIT's performance, property sales and spin-offs, its NAV per share has decreased over time to $8.03 in 2010, $7.22 in 2011, $6.93 in 2012, $6.50 in 2014, $4.00 in 2015, and $3.14 in 2016. The REIT's share redemption program (SRP) was suspended as of February 28, 2014. The last 1,077,829 shares redeemed were at a price of $6.94. On April 25, 2014, the REIT completed a modified Dutch tender offer, and accepted for purchase 60,761,166 shares for a final aggregate purchase price of $394.9 million ($6.50 per share) as of December 31, 2014, excluding fees and expenses relating to the offer and paid by the REIT.
As of May 1, 2017, the Board determined an estimated per share value of $3.29. If the actual value of the REIT's common shares is higher than the tender offer price of $2.10, the completed tender offer will result in accretion of the remaining shareholders' per share value. 
Sources:  SEC, Blue Vault


Learn more about Inland Real Estate Investment Corporation on the Blue Vault Sponsor Focus page 


50 Years of The Inland Real Estate Group
InvenTrust's Letter to Shareholders Focuses on Grocery-Anchored Retail
Inland Private Capital Corporation Completes Sale of Student Housing Community in Orlando

Go Back