JLL Income Property Trust Offering Reduces Selling Commission
January 15, 2018 | James Sprow | Blue Vault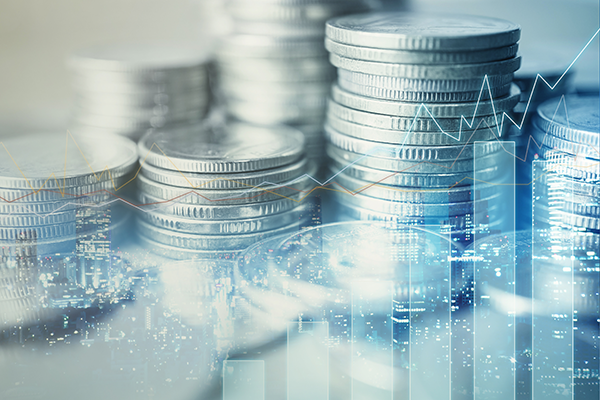 In its offering registration filed with the SEC on January 12, Jones Lang LaSalle Income Property Trust reduced the dealer manager selling commission payable on its Class A shares to 3.0% from 3.5% in its previous offering filings. The offering is for a maximum of $2.7 billion in Class A, Class M, Class A-I and Class M-I common stock and $0.3 billion in the distribution reinvestment plan.
The REIT also pays its dealer manager a dealer manager fee that accrues daily on a continuous basis from year to year in an amount up to 1/365th of 1.05% of the NAV for each outstanding Class A shares each day and 0.30% for the NAVs of Class A-I and Class M shares for each day, and 0.05% of the NAVs for outstanding M-I shares for each day. This class-specific fee reduces the net distributions per share received by shareholders. For example, the $0.125 quarterly distribution declared per share on a net basis was $0.096 for Class A shares, $0.117 for Class A-I and Class M shares, and $0.124 for class M-I shares. The REIT will cease paying the dealer manager fee on the date at which the total underwriting compensation paid with respect to the shares equals 10% of the gross proceeds from the primary portion of the offering.
Jones Lang LaSalle Income Property Trust, Inc. is a daily valued perpetual life real estate investment trust (REIT) that owns and manages a diversified portfolio of high quality, income-producing office, retail, industrial and apartment properties located primarily in the United States. JLL Income Property Trust expects to further diversify its real estate portfolio over time, including on a global basis. For more information, visit www.jllipt.com.
The initial offering price for the REIT's shares on October 1, 2012, was $10.00. Since that time the REIT has added share classes. Currently, Class A and Class M have minimum initial investments of $10,000 and Class A-I and Class M-I have minimum initial investments of $1,000,000 each.
As of January 12, 2018, the Class A NAV was $11.68 per share. As a result of the different ongoing fees, each share class may have different NAV per share amounts. This will result in different amounts of net distributions being paid with respect to each class of shares. Class A-I and Class M shares had an NAV per share of $11.71, and Class M-I shares had an NAV of $11.72. On January 15, 2017, the Class A share NAV was $11.25.
The net distribution rate for Class A shares was 3.35% annualized and for Class M shares 4.05% annualized, based on Q3 2017 NAVs.
As of September 30, 2017, the REIT owned 69 properties and had a total asset value (at fair value) of $2.5 billion. The portfolio consisted of 11.1 million square feet, 2,517 apartment units and 706 parking stalls. It had an occupancy rate of 94% and a 6.1 year average remaining lease term according to the REIT's website.


Learn more about Jones Lang LaSalle on the Blue Vault Sponsor Focus page.

JLL Income Property Trust Acquires Class A Industrial Asset in Atlanta
JLL Income Property Trust Celebrates Five Years: A Conversation with Allan Swaringen
 JLL Income Property Trust Acquires Grocery-Anchored Retail Center in Las Vegas
Go Back
Ramón A. Rivera-Ramos
Blue Vault Nontraded REIT and Nontraded BDC Reviews
Blue Vault helps me to stay well informed on the financial status of both open and closed nontraded REITs and BDCs, so that I can help my clients better understand the product, before they make the decision to invest and after.