KBS Growth & Income REIT to Buy Chicago Office Building
September 4, 2017 | James Sprow | Blue Vault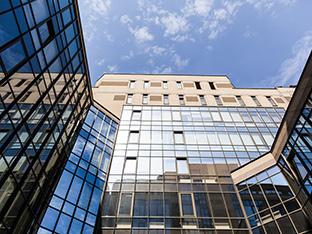 KBS Growth & Income REIT Inc., through a subsidiary, agreed to buy a seven-story office building in Chicago for roughly $43.5 million plus closing costs from 213 W. Institute Owner LLC and 218-224 W. Chicago Owner LLC.
The company plans to use proceeds from its terminated private offering, its terminated primary public offering, and an existing term loan it is renegotiating with an unaffiliated lender to fund the acquisition.
The newly renovated class A property at 213 W. Institute Place covers 157,166 rentable square feet on about half an acre of land. It is roughly 91%-leased to 38 tenants, with a weighted-average remaining lease term of about five years.
KBS Growth & Income REIT, Inc. had three office properties as of June 30, 2017, with 528,504 square feet of leasable space, 94.6% occupied. The Company closed its offering on June 30, 2017. The most recent NAV per share was $10.39 for Class A shares. The REIT made distributions at an annualized rate of 4.80% based upon the $10.39 offering price for Class A shares and 4.00% for Class T shares net of shareholder servicing fees.


Learn more about KBS Capital Markets Group on the Blue Vault Sponsor Focus page.

KBS REIT II Recommends Rejection of Tender Offer
KBS Strategic Opportunity REIT sells 50 Congress Street for $79 million - Benedict and Sayles of HFF broker sale of 179,872 s/f office building
Go Back
"Always, but especially in this day of lawsuits and ever increasing regulations, the responsibility for a financial advisor t do their own due diligence on products they sell falls squarely on themselves. No one is going to take greater interest in protecting their practice than they are. We use the Blue Vault Partners Nontraded REIT Review to keep us informed of the performance of every single nontraded REIT. Finally, complete transparency is available for advisors using nontraded REITs. Every advisor using REITs in their practice should make the small annual investment of subscribing to Blue Vault's reporting services."