NexPoint Capital, Inc. Approves $9.67 NAV Per Share
September 4, 2018 | James Sprow | Blue Vault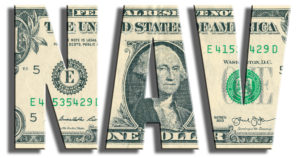 Effective August 29, 2018, the board of directors of NexPoint Capital, Inc. approved the determination of the Company's net asset value per share and the price at which the Company issues shares under its distribution reinvestment program at $9.67 per share. 
The nontraded BDC closed the offering of its shares to new investors on February 14, 2018.
On August 28, the Company filed a tender offer to purchase up to 2.5% of its outstanding common stock. The purchase price of each share will be (i) not less than the net asset value per share of the Company's common stock immediately prior to the expiration date on September 27, 2018, and (ii) not more than 2.5% greater than the NAV per share as of such date, plus any unpaid dividends accrued through the expiration date, less any applicable withholding taxes and without interest.
The Company had total assets of $122.5 million as of June 30, 2018. The quarterly distribution was $0.18 per share.  The Company invests in a diversified portfolio of private debt. It is managed by Highland Capital Management of Dallas, Texas.
Sources:  SEC, Blue Vault


Learn more about Highland Capital Management on the Blue Vault Sponsor Focus page


NexPoint Capital: A Brief Update
BDC NexPoint Capital Increases Public Offering Price
NexPoint Capital, Inc. Announces Results of Tender Offer for Common Stock
Go Back
Loreen M. Gilbert, CIMA, AIF, CRC, CLTC – President, WealthWise Financial Services
Blue Vault
Our firm has been using Blue Vault from the first year it was available.
We have found it to be a valuable tool to verify what wholesalers tell us and to dig deep into how the reported investments are really performing.
We appreciate that Blue Vault has expanded its services from initially covering REIT's to now also including BDC's.
Our clients also appreciate that we conduct this additional due diligence on their behalf.