Jones Lang LaSalle Income Property Trust Delivers Positive Q3 2020 Returns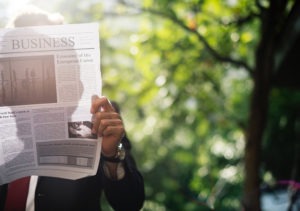 October 23, 2020
In a letter to shareholders dated October 19, 2020, Jones Lang LaSalle Income Property Trust, Inc. reports a third quarter 2020 total return of 0.7% comprised of 1.2%  income return and -0.4% appreciation return.
From the letter to shareholders:  
Below you will find a more detailed discussion of JLL Income Property Trust's performance in the quarter.
• Returns – Class M-I Shares posted a third quarter 2020 total return of 0.7% comprised of 1.2% of income return and -0.4% in appreciation return. Our rigorous, independent third-party valuation methodology has captured modest declines similar to those seen by institutional indices for private core real estate.
• Valuations – The portfolio experienced mostly flat valuation changes during the quarter, prior to capital improvements. We continue to invest capital in our portfolio to maintain higher occupancy and attract new tenants which resulted in a negative appreciation return of -0.4%. Our industrial / warehouse sector experienced valuation gains of $4 million during the quarter. The other property sectors were flat to slightly down. Our valuation policy dictates that each property in our portfolio is appraised every quarter, no less than four times per year, by our third-party, independent valuation advisor, RERC. Since mid-March, every one of our 78 properties has been independently reappraised by RERC at least twice, with any changes reflected immediately in our daily share price.
• Collections – For September 2020, we have collected 92% of our rents before lease amendments and 93% after lease amendments. Broken down by property sector our collections (before / after lease amendments) were: apartments – 96% / 96%, industrial – 100% / 100%, office – 95% / 98%, and grocery-anchored retail – 78% / 79%.
• Leasing – In 2020, we have executed over 700,000 square feet of new and renewal leases. Over half of that total was signed between April and September during government-mandated shutdowns and closures. Major lease transactions have been realized at numerous locations across our industrial / warehouse portfolio.
• Acquisitions – We are working on a number of attractive investment opportunities and expect increased acquisition activity in the fourth quarter and early in 2021.
• Occupancy – The portfolio is well leased across all property sectors with an overall weighted average occupancy of 95%, supporting our primary objective of delivering stable income to investors. Lease expirations are well staggered over future years with a 5.5 year weighted average lease term.
• Liquidity – At quarter end, JLL Income Property Trust had almost 10% of its balance sheet in liquidity via cash or available balance on our revolving line of credit. This $250 million in liquidity is dry powder for future investments or, in the event of an economic slowdown, insurance.
Source: https://www.sec.gov/Archives/edgar/data/1314152/000131415220000090/jlliptshareholderlette.htm
Go Back
Second Annual Blue Vault Broker Dealer Educational Summit 2016
Broker Dealer Educational Summit 2016
The time (at Blue Vault's 2nd Annual Broker Dealer Educational Summit) proved extremely informative.