KBS Legacy Partners Apartment REIT Announces Plans to Liquidate
September 11, 2017 | James Sprow | Blue Vault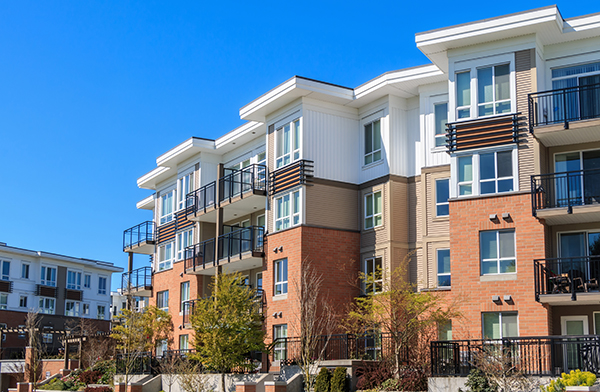 Following a lengthy process of evaluating strategic alternatives for KBS Legacy Partners Apartment REIT, Inc. and an aggressive campaign to market the Company's assets, the Company's board of directors and a committee composed of independent directors each has unanimously determined that a complete liquidation and dissolution of the Company would be most likely to maximize stockholder value at this time, and that the terms of the Plan of Liquidation are fair to the Company's stockholders, advisable and in the stockholders' best interest. Pursuant to the Plan of Liquidation, the Company would sell all of its remaining properties, pay all of its known liabilities, provide for the payment of its unknown or contingent liabilities, distribute its remaining cash to its stockholders, wind up its operations and dissolve.
The company expects to make liquidating distributions to its shareholders within 12 months after shareholder approval, at between roughly $8.27 and $8.70 per share, adding to the $1.00 special distribution it paid to stockholders on May 1, 2017 from the proceeds of the sale of its Wesley Village property in Charlotte, North Carolina.
As part of the plan, KBS Legacy Partners said it signed deals to sell four of its core real estate properties to RREF III-P Elite Venture LLC for $218.9 million. The properties comprise the Legacy at Valley Ranch in Irving, Texas; The Residence at Waterstone in Pikesville, Md.; Crystal Park at Waterford in Frederick, Md.; and Lofts at the Highlands in St. Louis. The sale is subject to shareholder approval of the liquidation plan.
The company will put the liquidation plan to a vote at its annual shareholder meeting.


Learn more about KBS Capital Markets Group on the Blue Vault Sponsor Focus page.

KBS Growth & Income REIT to Buy Chicago Office Building
KBS REIT II Recommends Rejection of Tender Offer
KBS Strategic Opportunity REIT sells 50 Congress Street for $79 million - Benedict and Sayles of HFF broker sale of 179,872 s/f office building
Go Back
Thomas E. Burns, III
July 29, 2015
I subscribe to Blue Vault to keep up with the sponsors and their wholesalers! The analysis keeps me up to date with the various portfolios and the way they are managed, including the differences between them.